Pajeda's snacks were created in the year 2000, in response to the growing demand for a quality line of corn-based snacks that was also reasonably priced. Little by little, Pajeda's has gone from being a product distributed only in the Midwest to a snack line that's now available in thousands of stores across the U.S.
Today, Pajeda's remains the go-to snack for a lot of happy customers, as it fulfills its promise as a great-tasting quality snack at an affordable price.
How do we do it?
We don't:
Have company jets
Hire big celebrities as spokespersons
Sponsor bowl games
We do:
Make great snacks at a great price!
Axium Foods is a division of McCleary, Inc. and the company behind Pajeda's snacks. Mac McCleary founded our company in South Beloit, IL in 1960. He was an entrepreneur and true innovator in his time and, while an employee of the Adams Corporation, was directly involved in the production of the first crunchy cheese curls.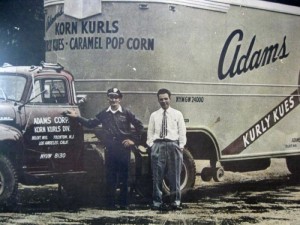 Today, Axium Foods is still a family-owned company and a leading snack manufacturer.
Thank you for your support of our family-owned brand of snacks.